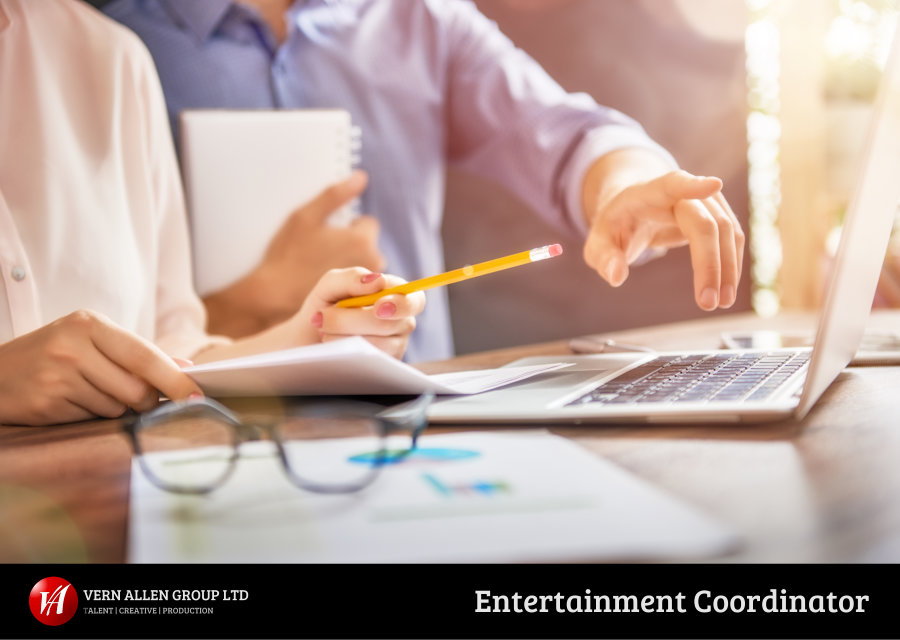 15 Aug

Job Opportunity with Vern Allen Group Ltd
Entertainment Coordinator
Vern Allen Group Ltd – Exeter, Devon – Salary Circa £17,500 pa
About
Since 1985, Vern Allen Group has been supplying live entertainment, technical event services and experiential solutions. Our entertainment agency delivers thousands of live events every year, booking world class, live entertainment to clients and venues in the UK and Abroad. We work closely with client and artiste to ensure the ultimate combination of service and performance.
The role is fast-paced and dynamic. The successful candidate must be able to work under pressure yet maintain a high attention to detail. Whilst experience of events and entertainment is not necessarily essential, a proven track record in customer service and positive outlook is.
About the role:
Dealing with and processing enquiries from customers via phone and email, who want to hire live entertainment for their events
Liaise with performers and bands to obtain quotes, confirm bookings, and relay information and customer requests
Offer/ sell suggestions and advice to customers in choosing the best option of available entertainment for their event(s)
Provide an exceptionally high level of customer service with strong attention to detail
Work with Vern Allen Groups bespoke administration system to issue contracts, invoices and additional documentation
Develop relationships with customers to secure future work opportunities
Promote the Vern Allen Group ethos and brand to customers and artistes alike
Provide weekend emergency cover on a rota basis.
Skills required:
Experience and proven success in a customer service role and environment
An ability to communicate with a wide variety of customers
A positive, friendly, and outgoing personality
A good telephone manner
Logical and practical approach to problem-solving
Excellent organisation and time management skills
Experience of working quickly and under pressure but still maintain a high level of detail and success
Enthusiasm and motivation to provide an excellent level of customer service
Knowledge of computers, the internet and Microsoft packages
Good knowledge of music and entertainers from a wide range of genres
A team player who is happy to support colleagues when required but also works well individually to achieve the required result
Strong communication skills and the ability to take responsibility for your own workload is also essential
If you are interested in this position please take the time to show us how amazing you are, by telling us a little about yourself and also include an up to date CV to: paul@vernallen.co.uk
Closing Date: 30th September 2017
Start Date: 1st November 2017