What is The Entertainment Agents' Association?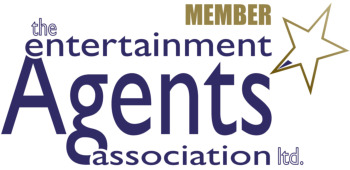 It was founded in 1927 as a trade association for entertainment agents to encourage fair and honest trading. It has now grown to be the largest organisation of its kind in the world, with members representing performance artistes in all areas of the entertainment industry.
Our Members have agreed to abide by a strict code of conduct.
Our Members are kept up to date with the latest legislation that may affect any dealings they may have with you.
Our Members have access to industry accepted copyright documents such as Contracts and Terms of Business.
Our Members have access to the widest range of performers from the largest network of UK agents.
Our Members may call on the Association's Council of Management for advice.
Many Members have worldwide agency affiliations.
Should you feel that a member in its professional obligations has dealt with you in an unsatisfactory manner, you can contact the Association who will investigate and, if necessary, take disciplinary action.
When you see an agency carrying an Entertainment Agents' Association Ltd logo or name you can be sure that the very highest standards of trading are expected from them, and they have been equipped with the most up to date information regarding their business to ensure a smooth, efficient and professional working relationship with you should it be for a one off engagement or an ongoing basis.
BOOK WITH CONFIDENCE….BOOK WITH A MEMBER OF THE ENTERTAINMENT AGENTS' ASSOCIATION LTD
For more information about the Entertainment Agents' Association Ltd please go to our website www.agents-uk.com